Lecturers
Each Lecturer will hold three/four lessons on a specific topic.
Alex Davies
Biography
---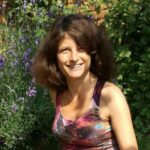 Edith Elkind
Biography
Edith Elkind is a Professor of Computer Science at University of Oxford. She obtained her PhD from Princeton in 2005, and has worked in the UK, Israel, and Singapore before joining Oxford in 2013. She works in algorithmic game theory, with a focus on algorithms for collective decision making and coalition formation. Edith has published over 100 papers in leading AI conferences and journals, and has served as a program chair of WINE, AAMAS, ACM EC and COMSOC; she will serve as a program chair of IJCAI in 2023.
---
Yukie Nagai
Topics
Computational neuroscience, Human-Robot Interaction, Cognitive Developmental Robotics
---
Panos Pardalos
Topics
Data Science, Optimization, Networks
Biography
Panos M. Pardalos serves as distinguished professor of industrial and systems engineering at the University of Florida. Additionally, he is the Paul and Heidi Brown Preeminent Professor of industrial and systems engineering. He is also an affiliated faculty member of the computer and information science Department, the Hellenic Studies Center, and the biomedical engineering program. He is also the director of the Center for Applied Optimization. Pardalos is a world leading expert in global and combinatorial optimization. His recent research interests include network design problems, optimization in telecommunications, e-commerce, data mining, biomedical applications, and massive computing.
https://en.wikipedia.org/wiki/Panos_M._Pardalos
https://scholar.google.com/citations?user=4e_KEdUAAAAJ&hl=en
---
Silvio Savarese
Topics
Machine Learning, Computer Vision
Biography
Silvio Savarese is Executive Vice President and Chief Scientist of Salesforce Research as well as an Adjunct Faculty of Computer Science at Stanford University. He earned his Ph.D. in Electrical Engineering from the California Institute of Technology in 2005 and was a Beckman Institute Fellow at the University of Illinois at Urbana-Champaign from 2005–2008. He joined Stanford in 2013 after being Assistant and then Associate Professor (with tenure) of Electrical and Computer Engineering at the University of Michigan, Ann Arbor, from 2008 to 2013. His research interests include computer vision, object recognition and scene understanding, shape representation and reconstruction, human activity recognition and visual psychophysics. He is recipient of several awards including a Best Student Paper Award at CVPR 2016, the James R. Croes Medal in 2013, a TRW Automotive Endowed Research Award in 2012, an NSF Career Award in 2011 and Google Research Award in 2010. In 2002 he was awarded the Walker von Brimer Award for outstanding research initiative.
---
Mihaela van der Schaar
Topics
Machine Learning for Medicine, Data Science and decisions, Artificial Intelligence
Biography
Professor van der Schaar is John Humphrey Plummer Professor of Machine Learning, Artificial Intelligence and Medicine at the University of Cambridge and a Turing Fellow at The Alan Turing Institute in London, where she leads the effort on data science and machine learning for personalised medicine. She is an IEEE Fellow (2009). She has received the Oon Prize on Preventative Medicine from the University of Cambridge (2018).  She has also been the recipient of an NSF Career Award, 3 IBM Faculty Awards, the IBM Exploratory Stream Analytics Innovation Award, the Philips Make a Difference Award and several best paper awards, including the IEEE Darlington Award. She holds 35 granted USA patents.
The current emphasis of her research is on machine learning with applications to medicine, finance and education. She has also worked on data science, network science, game theory, signal processing, communications, and multimedia.
https://www.vanderschaar-lab.com/publications/
14 papers @ NeurIPS '21
4 papers @ ICML '21
4 papers @ AISTATS '21
5 papers @ ICLR '21
9 papers @ NeurIPS '20.
7 papers accepted at ICLM '20.
2 papers @ ICLR '20.
4 papers @ AISTATS '20.
5 papers accepted at NeurIPS '19.
---
Tutorial Speakers
Each Tutorial Speaker will hold more than five lessons on a specific topic.
Roman Belavkin
Topics
Information Theory, Mathematics for Machine Learning
Biography
Roman Belavkin is a Reader in Informatics at the Department of Computer Science, Middlesex University,  UK.  He has MSc degree in Physics from the Moscow State University and PhD in Computer Science from the University of Nottingham, UK.   In his PhD thesis, Roman combined cognitive science and information theory to study the role of emotion in decision-making, learning and problem solving.  His main research interests are in mathematical theory of dynamics of information and optimization of learning, adaptive and evolving systems.  He used information value theory to give novel explanations of some common decision-making paradoxes.  His work on optimal transition kernels showed non-existence of optimal deterministic strategies in a broad class of problems with information constraints.
Roman's theoretical work on optimal parameter control in algorithms has found applications to computer science and biology.  From 2009, Roman lead a collaboration between four UK universities involving mathematics, computer science and experimental biology on optimal mutation rate control, which lead to the discovery in 2014 of mutation rate control in bacteria (reported in Nature Communications http://doi.org/skb  and PLOS Biology http://doi.org/cb9s).  He also contributed to research projects on neural cell-assemblies, independent component analysis and anomaly detection, such as cyber attacks.
Lectures
---
Topics
Deep Learning, Artificial Intelligence
Biography
Alfredo Canziani is an Assistant Teaching Professor of Computer Science and a Deep Learning Research Scientist at NYU Courant Institute of Mathematical Sciences, under the supervision of professors Kyunghyun Cho and Yann LeCun. His research mainly focusses on Machine Learning for Autonomous Driving. He has been exploring deep policy networks actions uncertainty estimation and failure detection, and long term planning based on latent forward models, which nicely deal with the stochasticity and multimodality of the surrounding environment. Alfredo obtained both his Bachelor (2009) and Master (2011) degrees in Electrical Engineering cum laude at Trieste University, his MSc (2012) at Cranfield University, and his PhD (2017) at Purdue University.
Lectures
Introductory course on deep learning methods and algorithms.
Abstract: TBA.
Software: TBA.
---